Homeowners Association Disputes
Bagula, Riviere, Coates and Associates, LLP
HOA and Property Owner Issues
We understand a property owner's rights and responsibilities.
As an experienced real estate law firm, we have prosecuted cases and defended cases against homeowners associations and their presidents. We focus on clients' personal objectives, and recognize the abuses possible by HOAs and their Boards.
Based in Southern California, Bagula, Riviere, Coates and Associates, LLP has earned a reputation for distinguished service by offering clients what they value–outstanding legal skills. We provide quick, straightforward and practical answers.
We can provide services regarding:
Interpretation of CC & R's and By-Laws*
Boundary and easement issues
Denial of access to Association records
Fines, assessments and rulemaking of the Association
Irregularities in voting, elections and recall of Board members
Construction (defect) cases
Landlord/tenant matters
Neighbor disputes
Contact our law offices in either San Diego at (619) 272-4235 or Anaheim at (714) 769-9070 today to speak with an experienced HOA attorney.
*Recent changes in California law pertaining to the election process of community associations require an Inspector of Elections, distribution of the Request for Candidates and Candidate Information Sheets, and Ballot packages.
If an association wants to make arrangements for an individual owner to assume the maintenance obligation of an owner's property, we prepare agreements detailing the owner's and association's responsibilities.

For inquiries, please visit our contact page or call (619) 272-4235 or (714) 769-9070. A representative of the firm will call you as soon.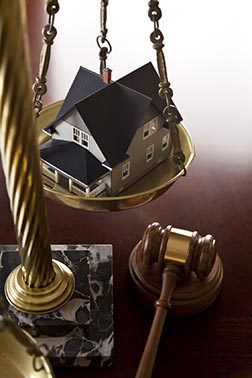 Notable Cases
Gained a release from a long-term commercial lease based upon the misrepresentations of the landlord before possession of the business was taken. The future liability on the lease which was avoided exceeded $1,200,000.
Notable Cases
Represented commercial tenant who faced improper competition due to prior guarantees by professional property manager and corporate landlord at strip mall to not face competition. Resolved matter gaining a monetary settlement, reduction in rent, and additional options to rent.
Notable Cases
Assisted client in purchase of $21,000,000 hotel.
Notable Cases
Represented a group of over twenty limited partner doctors in a dispute with their General Partner over a real estate option to purchase improperly taken; and fraudulent accounting practices. Ultimately, the limited partners gained a benefit which exceeded $12,000,000.
We engaged Mark Bagula and his associates to represent us in a real estate mediation where we were defending the sale price of our property. Mark helped us with clear information, alternate strategies and a sensible, low-cost approach that resulted in a positive outcome for us. He gave us solid advice; and when we were in the session, Mark's approach was to be tough on our behalf. We felt overwhelmed by the proceedings and were ready to compromise just to end the conflict. Mark believed we were in a very strong position, and should not compromise. The mediation closed with no losses for us. We were so pleased with his service, we called on him again when we needed help as buyers in a real estate foreclosure situation. Again, we got exactly what we needed from him and his staff, and felt that Mark solidly represented our interests appropriately, efficiently, and with compassion for us. We like that a lot. We will recommend him without reservation, and if we have need for legal services in the future, we will contact him first.
Mark Bagula handled a real estate case and two business litigation matters for me, all to successful conclusion. He is a caring and attentive listener, and a fierce advocate for his clients. Although there were several difficult legal issues that were involved, he was able to navigate the legal system, eventually settling two of the matters and prevailing at trial on the third. I felt at ease when I used Mark as my attorney, knowing that I had great representation and he was very knowledgeable of the law. Until this day, I always recommend my friends, and anyone in general to his firm.
Russell Riviere has successfully handled legal affairs for us ranging from family matters to real estate to incorporation. He is a knowledgeable attorney, a wise counselor, a skilled negotiator and has teamed with excellent partners. Russ' firm actively and assertively represents our interests, always as consummate professionals.