Construction Litigation
Bagula, Riviere, Coates and Associates, LLP
Construction Defect Litigation
At Bagula, Riviere, Coates and Associates, we respond quickly to any issues concerning faulty construction. You can rely on our extensive experience in construction law to vigorously protect your interests. We understand the sometimes complex relationships that arise between contractors, subcontractors and homeowners, and will work to resolve disputes efficiently and effectively. Whenever possible, our construction attorney will try to resolve disputes through the use of alternative dispute resolution. This method is often less expensive and contentious than a lengthy court battle. However, if litigation is the only way to resolve a dispute, you can rest assured that we will represent you aggressively.
Our firm represents home owners, commercial building owners, and contractors in construction defect claims litigating to recover for damages or defending allegations that construction project were not completed properly.
Construction defects are the failure of the building or building component to be erected in a reasonably workmanlike manner or to perform in the manner intended by the manufacturer or reasonable expected by the buyer, which causes damage to the structure. These defects can cause serious damage to property and may require expensive repairs to prevent further damage or make the construction conform to a building code.
We handle all types of construction defect disputes, including:
below standard workmanship and contractor negligence, violation of industry standards
building code or housing code violations
negligent site investigation
defective designs or plans
express warranty and implied warranty claims
water leakage or damage
defective roofing, flashing or window installation
electrical and mechanical defects
failures to follow plans and specifications
product and materials defects and failures
physical damage to buildings
lateral or subadjacent support claims
land movement, landslides, building settlement, and flooding damages
loss of use damages
fraud and misrepresentation claims
contractor licensing issues and restitution / repayment
You want construction attorneys with the experience to protect your rights in any legal proceeding, who have successfully helped others in similar situations for many years. Your contract may require you to attempt to resolve disputes through mediation or arbitration or other processes before going to court. We offer experience in mediation and arbitration, and Court.
At Bagula, Riviere, Coates and Associates we have an extensive network of experts and outside consultants to help the firm investigate the claims and protect the rights of parties in construction defect claims.
To arrange a free initial consultation contact our construction attorney or call us today!

For inquiries, please visit our contact page or call (619) 272-4235 or (714) 769-9070. A representative of the firm will call you as soon.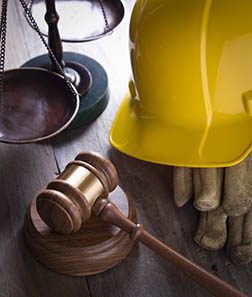 Notable Cases
Gained a release from a long-term commercial lease based upon the misrepresentations of the landlord before possession of the business was taken. The future liability on the lease which was avoided exceeded $1,200,000.
Notable Cases
Represented commercial tenant who faced improper competition due to prior guarantees by professional property manager and corporate landlord at strip mall to not face competition. Resolved matter gaining a monetary settlement, reduction in rent, and additional options to rent.
Notable Cases
Assisted client in purchase of $21,000,000 hotel.
Notable Cases
Represented a group of over twenty limited partner doctors in a dispute with their General Partner over a real estate option to purchase improperly taken; and fraudulent accounting practices. Ultimately, the limited partners gained a benefit which exceeded $12,000,000.
We engaged Mark Bagula and his associates to represent us in a real estate mediation where we were defending the sale price of our property. Mark helped us with clear information, alternate strategies and a sensible, low-cost approach that resulted in a positive outcome for us. He gave us solid advice; and when we were in the session, Mark's approach was to be tough on our behalf. We felt overwhelmed by the proceedings and were ready to compromise just to end the conflict. Mark believed we were in a very strong position, and should not compromise. The mediation closed with no losses for us. We were so pleased with his service, we called on him again when we needed help as buyers in a real estate foreclosure situation. Again, we got exactly what we needed from him and his staff, and felt that Mark solidly represented our interests appropriately, efficiently, and with compassion for us. We like that a lot. We will recommend him without reservation, and if we have need for legal services in the future, we will contact him first.
Mark Bagula handled a real estate case and two business litigation matters for me, all to successful conclusion. He is a caring and attentive listener, and a fierce advocate for his clients. Although there were several difficult legal issues that were involved, he was able to navigate the legal system, eventually settling two of the matters and prevailing at trial on the third. I felt at ease when I used Mark as my attorney, knowing that I had great representation and he was very knowledgeable of the law. Until this day, I always recommend my friends, and anyone in general to his firm.
Russell Riviere has successfully handled legal affairs for us ranging from family matters to real estate to incorporation. He is a knowledgeable attorney, a wise counselor, a skilled negotiator and has teamed with excellent partners. Russ' firm actively and assertively represents our interests, always as consummate professionals.