Mark S. Bagula, Esq.
Partner Bagula, Riviere, Coates and Associates, LLP
About Mark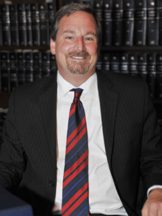 Mr. Bagula has seventeen years of litigation experience. Mr. Bagula has obtained favorable results in all types of cases, some of which include:
Partnerships
Real Estate
Trade Secrets
Unfair Business Practices
Fraud
Breach of Contract
Discrimination
Mr. Bagula zealously represents his clients through all phases of the dispute.
Attorney Mark Bagula believes in the cost efficiencies associated with resolving cases through mediation and settlement conferences. Although most cases settle before a trial, Mr. Bagula has tried to conclusion more than 80 cases before juries, judges, arbitration panels, and administrative law judges. Mr. Bagula has obtained more than $60 million in settlements, judgments, awards, and verdicts for plaintiff clients. Mr. Bagula has obtained numerous defense verdicts, summary judgments and favorable defense settlements for defendants. Mr. Bagula has resolved cases for defendants well below the claimed damages. In dollar terms, a conservative estimate of what Mr. Bagula has saved defendants over the years equates to more than $40 million (in settlements, judgments, awards, and verdicts).
Credentials
Mr. Bagula is admitted in all California Courts, and before the Southern, Central, and Eastern Federal District Courts of California. In addition to briefing an appeal before the Ninth Circuit Court of Appeals, he has briefed and orally argued appellate cases before both the Second Circuit and Fourth Circuit Courts of Appeal. Mr. Bagula has appeared in the courts of other states with the sponsoring of local counsel, such as: Vermont, Massachusetts, Texas, Nevada, Arizona, South Carolina, Washington, and Colorado.  
In addition to his legal practice, Mr. Bagula is active in the legal community. Mr. Bagula is a member of the San Diego County Bar Association and serves as a Trustee on the San Diego County Law Library Justice Foundation. He is likewise active in various social organizations. Mr. Bagula previously served as President of the Democratic Professional Club, and the Mission Valley Rotary Club. He is currently Vice-President of Understanding Climate Change, a non-profit organization, which works with Scripps Institute scientists to educate the local community about climate change.
Mr. Bagula is a graduate of the University of California, San Diego and earned his Juris Doctorate Degree from the University of San Diego School of Law. He graduated early from both schools.
Areas of Practice
Trial Practice
Business Torts and Alter Ego
Commercial and Corporate Litigation
Unfair Business Practices
Employment Litigation
Business/Real Estate Litigation
Construction and Construction Defect
Breach of Contract
Breach of Fiduciary Duty
Trade Secrets
Homeowners Association Disputes
Unfair Competition
Medical Business Law
Shareholder and Partnership Dispute Resolution
Derivative suits
Bar Admissions
State Bar of California, 1994
Alternative Dispute Resolution Certification
Certified Mediator, San Diego Mediation Center (1992)
Court Admissions
U.S. District Court Central District of California
U.S. District Court Southern District of California
U.S. District Court Eastern District of California
All Superior Courts in California
U.S. Court of Appeals, Ninth Circuit
California Court of Appeals, 2nd District
California Court of Appeals, 4th District
Past admission (Pro Hac Vice) in the Courts of Massachusetts, Nevada, Arizona, Colorado, Texas, and Vermont.
Higher Education
University of San Diego School of Law, San Diego
University of California San Diego
Published Works
Classes/Seminars
Lecturer, United States Legal System, The University of California, San Diego
Professional Associations
San Diego County Bar Association, Member
San Diego County Law Library Justice Foundation, Trustee
Lambda Alpha International
Association of Business Trial Lawyers
Pro Bono Activities
Past-President, Democratic Professional Club
Member and Past-President, Mission Valley Rotary Club
Vice-President, Understanding Climate Change